Antichrist metalzine XV anniversary T-Shirt! -
check here
.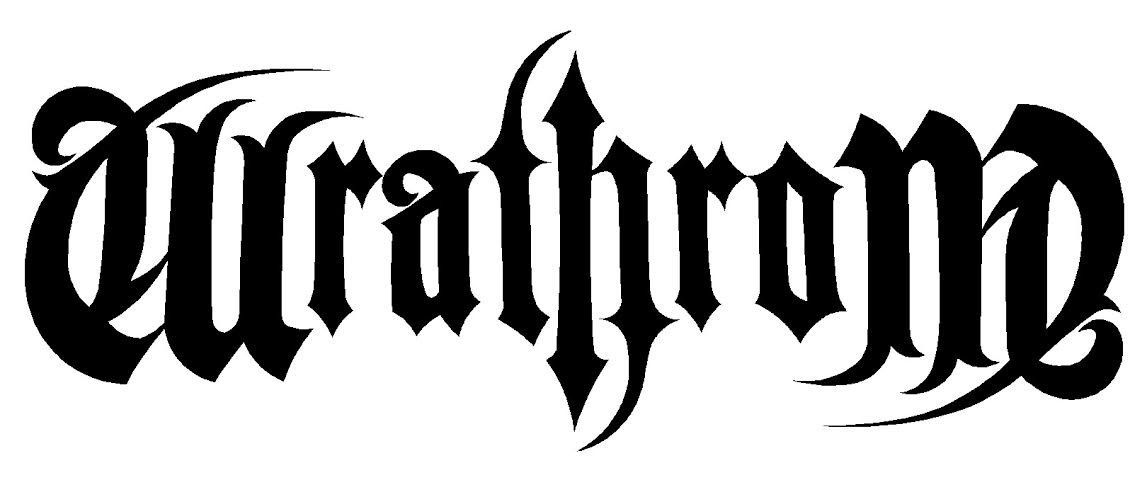 Please introduce yourself.
Wrathrone, melodic death metal band from western Finland.
When your band was created?
Wrathrone was founded in December of 2008 by L. Holm and M. Vehmas,  both founding fathers still in the band.
What the style do you play?
Wrathrone plays melodic mid-tempo death metal in old school tradition.
How could you describe your music by several words?
Wrathrone's style is to a large extent inspired by genre's defining bands, such as Six Feet Under, Obituary, early works of Amorphis, In Flames and Sentenced. During these years our style has evolved and I think there is a certain characteristics to all our songs, as different they may be, also some thrashy elements can be found.
What is the main theme of your lyrics?
The main themes of our lyrics are quite standard material for a death metal band, mostly they contain images of war, suffering and death. We have no political agenda in our lyrics, the most important thing for us is the general feel of the music.
What would you like to achieve with the band activity?
The most important thing for us is to make music that we ourselves enjoy. However, it's undoubtedly great to hear that other people like our music as well. A little bit of growth in terms of gigs, better releases and so on for every year is also something that keeps us going.
How many gigs you have played so far and maybe you visit another countries with concerts?
We've done some 25 gigs so far. Our first gig was in 2010 but from 2011 onwards we have done gigs on a more regular basis. We did a minitour in the Baltic countries (Estonia, Latvia, Lithuania) with Polish doom metal band Lacrima, in the spring of 2013 and last year we visited Germany for three shows along with Final Depravity, Axolotl and Thy Great Empire.
Is there anything very important about your band what SHOULD know fans and labels?
We do music for us and for you. We are always interested in getting response from fans, zines and labels alike. Live shows are also something that we really like to do so all possibilities for gigs are well respected!
What the formats you would like to see your releases, CD, Vinyl, Tape…? And how do you see future of physical releases?
We have released officially two self-released EP's so far, Burning Hatred (2011) and Left Unburied (2013), also some early stuff rotates in the deeps of the internet. Both of the official EP's we're released in a physical form as CDs. Left Unburied is also available on Bandcamp.com. At the moment we are in the middle of pre-production of the new material and this year may see another release, in one form or the other. Although the sales of the physical formats are dropping, we like to release material in that form. But today it's important to be part of the online music community as well.
When you will get label deal, would you like to help to the label with promotion from your side, or you want label do all without your help?
We're always ready and willing to do our part in the promoting, though a good effort from the possible labels side is expected. We are currently unsigned, though we've had some discussions with a few labels, always eager to hear when there's some interest on the labels behalf!
What's your reaction towards negative opinions about your music?
Everyone is entitled to their opinion and our music can't and will not appeal to all and that's just fine. We appreciate all feedback, positive or negative, there is always something to learn from them.
And last question, how do you like our webzine, do you have some remarks towards its look or functionality?
Antichrist magazine appears to be filled with interesting news, music and videos also from more unknown artists and that's great! We also appreciate your work promoting unsigned bands on your site, such as us. Hats off and horns up!
http://www.facebook.com/pages/Wrathrone/128602290558843
Wrathrone saw the darkness of the night at the end of the year 2008, when Mr. Holm and Mr. Vehmas started to think how great it would be to start playing some good old death metal. First experiments left them feeling so obnoxious that the recruiting of new members started immediately. The band spent the next years playing some gigs and searching for a proper line­up. Musically the new songs started to feature some sick melodic twists amidst the crushingly heavy riffs. As a live­act Wrathrone is pure face smashing aggression and energy. Touring more and more every year the bands has started to achieve attention, not only in their motherland Finland, but also among the people around Europe. In the spring 2013 Wrathrone played a tour in Estonia, Latvia and Lithuania. February 2014 the band kicked asses in Germany, Ruhr area. Until today Wrathrone has played some 25 gigs and released two EPs: "Burning Hatred" 2011 and "Left Unburied" 2013. In the future the band will continue creating head bashing death metal experiences, on the stage and in the studio. Slowly but surely hammering into your spinal cord!

See also: