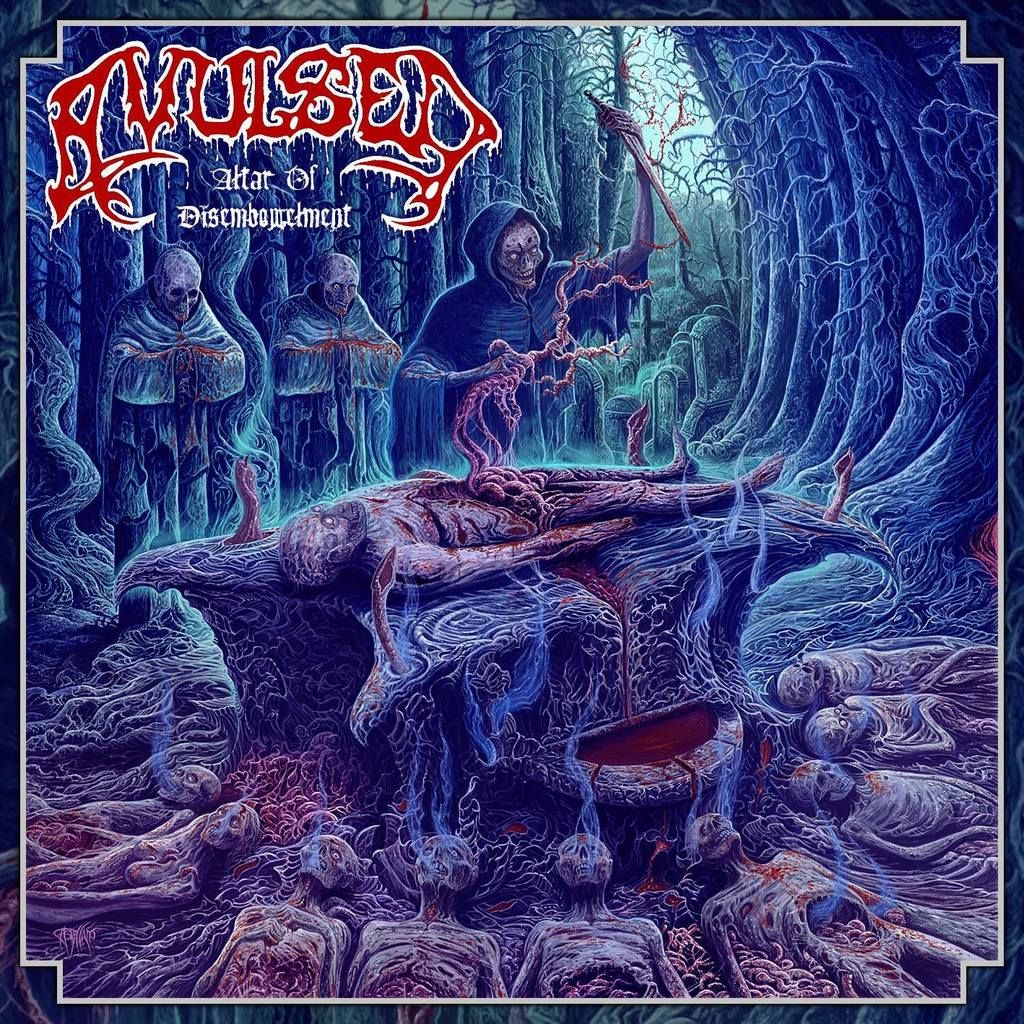 On September 9th Avulsed will release a 5 song EP entitled "Altar of Disembowelment" through Xtreem Music. The EP consists of 4 new songs and a cover version of Black Sabbath's "Neon Knight". The disgusting artwork was created by Juanjo Castellano who was also responsible for the artwork of "Ritual Zombi" and once again he created a MASTERPIECE!!! Track listing for "Altar of Disembowelment" is as follows:
1. To Sacrifice and Devour
2. Red Viscera Serology
3. Ceremony of Impalement
4. Tremble in the Darkness
5. Neon Knights (Black Sabbath)
The advance song that was premiered today is "To Sacrifice and Devour":

The song sounds crushing and will break your bones into pieces!!! Be sure to check this masterpiece when it is released on September 9th.
(c) Rottendmaned
#####
If you really would like to support Antichrist, you can just Share our article.
You can also support Antichrist by sending a couple bucks to cover some webhosting expenses. =>>
PayPal