Antichrist metalzine XV anniversary T-Shirt! -
check here
.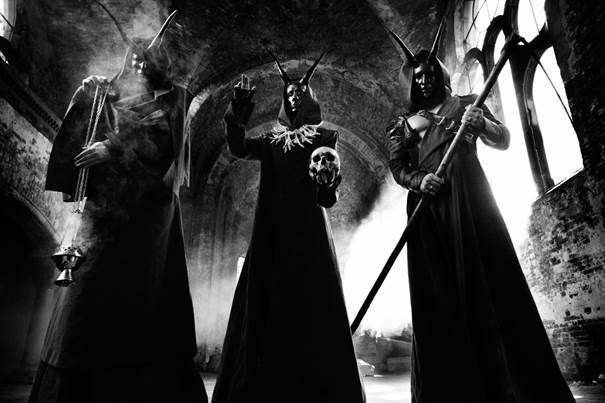 Polish black/death metal overlords BEHEMOTH have announced to be headlining this years installment of the legendary Inferno Festival in Oslo, Norway on April 2.
Commented singer & guitarist Nergal: "Festival season 2015 couldn't start in a better way! We have long history with Inferno Festival and we've always been embraced by Norway but this is the first time we are headling this festival! Bringing on full artillery and pyros! After doing countless tours in support to our latest album "The Satanist" you can expect well oiled machine! You have been warned!"
On another note the next day, April 3, Nergal will host a signing session for the english release of his autobiographical book »Confessions Of A Heretic«. A press conference will be held, too.
The European Satanist Tour 2015 Part II
BEHEMOTH
BÖLZER
THAW
10-Apr-15 DE Lichtenfels
11-Apr-15 AT Salzburg
12-Apr-15 IT Romagnano Sesia
13-Apr-15 CH Yverdon-les-Bains
14-Apr-15 IT Bologna
15-Apr-15 IT Rome
17-Apr-15 GR Athens
18-Apr-15 GR Thessaloniki
19-Apr-15 MK Skopje
20-Apr-15 BU Sofia
21-Apr-15 RO Bucharest
22-Apr-15 RO Timisoara
23-Apr-15 HU Budapest
24-Apr-15 CZ Zlin
25-Apr-15 DE Glauchau