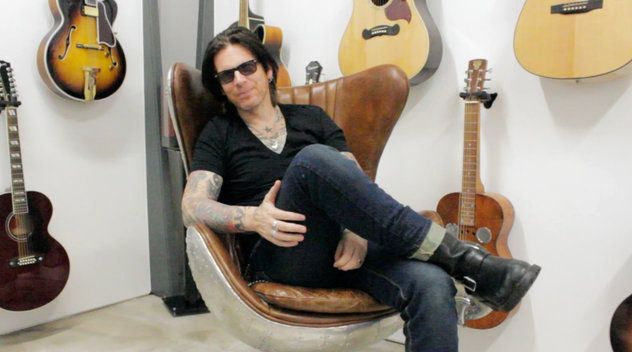 BLACK STAR RIDERS are set to release their forthcoming album "The Killer Instinct" on February 20, 2015 and in anticipation of the release, front man Ricky Warwick sat down to discuss each of the new tracks. The second part of that track by track series is now online and can be viewed over here:
Part #1:
More on "The Killer Instinct":
Album trailer #1 | Album trailer #2 | Album trailer #3
The second studio album by BLACK STAR RIDERS is a rich collection of story-based tracks ('Soldierstown', 'Finest Hour', 'Blindsided', 'Sex, Guns & Gasoline') rooted in master craftsman performances by vocalist Ricky Warwick, guitarist Damon Johnson, guitarist Scott Gorham, drummer Jimmy DeGrasso and bassist Robbie Crane.
#####
If you really would like to support Antichrist, you can just Share our article.
You can also support Antichrist by sending a couple bucks to cover some webhosting expenses. =>>
PayPal