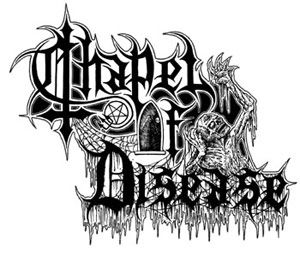 2014 is almost gone, a productive year for CHAPEL OF DISEASE. They prepared absolutely outstanding compositions, sounds and artworks. The result called "The Mysterious Ways Of Repetitive Art", an album full of art in musically, lyrically and visually forms, will be released on January 16th, 2015 through FDA Rekotz (CD,LP and Download).
Today we are proud to present you a second song of the album. Check out and enjoy the clip for "…of Repetitive Art" here:
https://www.facebook.com/ChapelOfDisease
#####
If you really would like to support Antichrist, you can just Share our article.
You can also support Antichrist by sending a couple bucks to cover some webhosting expenses. =>>
PayPal