Ukrainian black metal pioneers DRUDKH have revealed the title of their next full-length, which will march under the flag of 'A Furrow Cut Short'. The album has been scheduled for release on the 20th of April 2015. Pre-sale will commence in late February, which will also mark the revealing of the album's cover art and tracklist.
DRUDKH maintain their strict policy of no interviews, no pictures, no live performance, and no statements. Yet everybody following the career and art of the band's mastermind Roman Sayenko will be aware that 'A Furrow Cut Short' cannot have been conceived without the dire situation of his Ukrainian homeland under military attack of a nuclear power playing a role in its inspiration.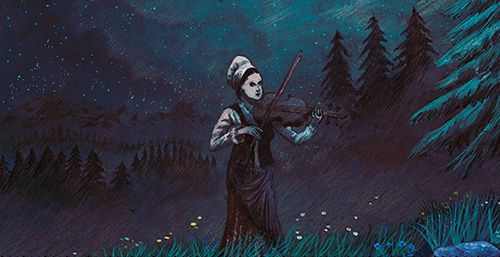 With 'A Furrow Cut Short', DRUDKH follow-up on their latest album 'Eternal Turn of the Wheel', which witnessed the band returning to their black roots. In an ever evolving metamorphosis the Ukrainians took several steps back with their previous effort from the sound of their previous release 'Handful of Stars' (2010), which advanced in a more progressive and lighter direction. 'Eternal Turn of the Wheel' owed deeply to their early legacy from the Nordic Black Metal inspired debut 'Forgotten Legends' (2003) via the cinematic soundscapes of 'Autumn Aurora' (2004) to the traditional influences rising on 'The Swan Road' (2005). Instead of re-discovering Ukrainian poets, mastermind Roman Sayenko relied on self-penned lyrics again with each song representing a season. To their dedicated following this turn did not come as a surprise as DRUDKH took many turns in their career since their inception in 2002. On "Blood in Our Wells" (2006), progressive elements surfaced, while after the instrumental and partly acoustic 'Songs of Grief and Solitude' (2006) a sharp contrast was delivered by the harshly black 'Estrangement' (2007). Their 2009 masterpiece 'Microcosmos' seemed to tie up the different strands of DRUDKH's previous works, before embarking on a quest to more outlying realms with 'Handful of Stars' that led to the founding of OLD SILVER KEY joined by vocalist Neige (ALCEST). 'Eternal Turn of the Wheel' returned to the dark melancholy that permeates all of DRUDKH's music, which is often dubbed Slavonic Heathen Metal as a perfect soundtrack for a harsh winter will.
In the meantime DRUDKH released both the split EP 'Thousands of Moons Ago / The Gates' with English brothers in spirit WINTERFYLLETH and the compilation 'Eastern Frontier in Flames' in 2014.
The complete back catalogue of DRUDKH is available at the Season of Mist shop.
Roman Sayenko furthermore instigated a passionate limited folk compilation under the heading 'One And All, Together, For Home', which is still available here.
Line-up
Roman – guitar
Thurios – vocals, guitar
Krechet – bass
Vlad – drums, keyboards
www.facebook.com/Drudkh.Official
The artwork and track-list of DRUDKH's previous album can be viewed below: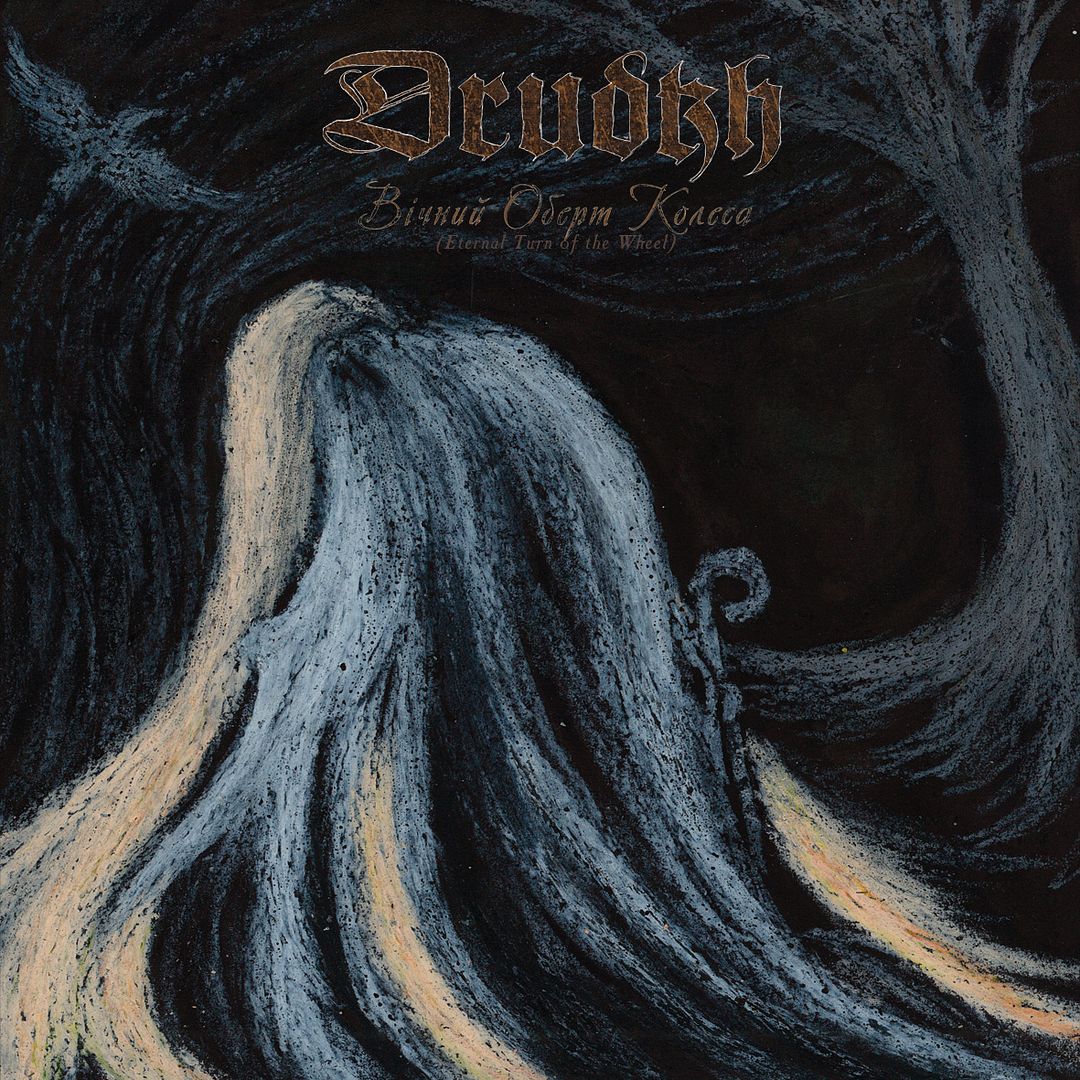 'Eternal Turn of the Wheel' (2012)
1. Eternal Circle
2. Breath of Cold Black Soil
3. When Gods Leave Their Emerald Halls
4. Farewell to Autumn's Sorrowful Birds
5. Night Woven of Snow, Winds and Grey-Haired Stars
#####
If you really would like to support Antichrist, you can just Share our article.
You can also support Antichrist by sending a couple bucks to cover some webhosting expenses.