GAPED – brutal death newcomers from Australia with killer debut EP "Murderous Inception".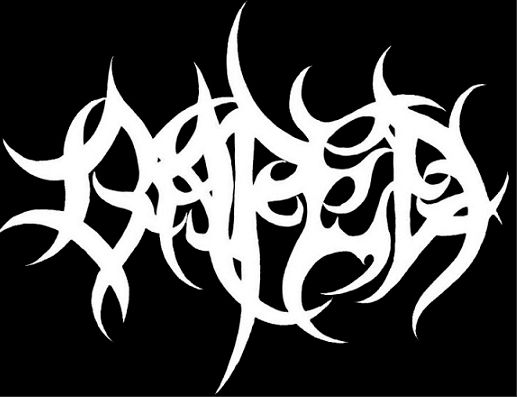 1) Hi, Ryan. At fisrt, your GAPED is seriously and for the long haul or maybe "just another project"? What was a goal of GAPED's creation?
GAPED was originally started just for fun, as a way for me to write straightforward, groove-oriented death metal (my main band is heavily orchestrated, so there are a lot of layers). I just wanted to do something a bit more simple. After being contacted by Lacerated Enemy Records though, I had to reconsider where I wanted the project to go. It went from a bit of fun on the side to a signed band that receives more exposure than my main band! I'm aiming to have a full-length album out by the end of 2014.
2) I know about your another band THE SEER also I know about your work in MORTAL SIN – real cult band from Australia. Please tell about it some more.
THE SEER is my main band. It started out as a solo project in 2006, but eventually evolved into a live band. We've just released our debut album, which was written several years ago, but is only just seeing the light of day now. We play Symphonic Death Metal. My time with MORTAL SIN was brief but eventful. I was only in the band for just over a year before the vocalist left. We found a new vocalist, but then another 2 members decided that they were leaving the band as well. This left Andy (the bass player, and only original member), myself, and the new singer with the choice to either completely reassemble a new band (which had been done several times throughout the band's career), or just call it a day. We chose the latter. In that short space of time though, we recorded and released the album "Psychology of Death", completed multiple Australian tours (once with OVERKILL, and again with DESTRUCTION, as well as several headlining shows), as well as one huge European one for a month with SEPULTURA, EXODUS, DESTRUCTION and HEATHEN.
3) GAPED has released mini-CD "The Murderous Inception" with 6 songs. What was reaction of brutal-maniacs and death-metal fans to this disc?
The reception has been almost entirely positive. I've received over 30 reviews of the EP, with all of them being overwhelmingly positive. The support and encouragement of the brutal death metal community has been incredible. I can attribute the massive scope of promotion to the work of Zdenek from Lacerated Enemy Records, without whom the EP would never have reached even a fraction of the audience that it has since being released last December. He's done the most unbelievably thorough job of spreading the sickness that is GAPED, and I feel honoured and humbled that he believes in my music enough to do so much for it.
4) Have you a personal faves from "The Murderous Inception"?
It's hard to say really. I have my favourite parts of all the songs, but I think overall, "Realm of Impurity" is my favourite. It is also the newest of the songs on the EP, so the new material will likely follow the same sort of style.
5) Shane Watts wrote a lyrics for "The Murderous Inception". Is he a part of GAPED? Or he just helped to you in his spare (from his primary band NEKROLOGY) time?
Shane is no longer a part of GAPED. I chose to continue without him for purely personal reasons. I'm really happy with the lyrics that he wrote for the EP – they are a large part of the appeal according to several of the reviews – but due to personal conflict, I chose to go on without him. I will be writing the lyrics for GAPED from now on, so I'll be writing and performing 100% of the full length.
6) You sang Shane's lyrics, are their words close to your mind and your world's perception?
Not exactly haha. I'm a big fan of horror movies and a lot of music that has similar lyrical themes, but I can't say it's ever been something that I've explored personally to a great extent. Being a complete work of fiction though, the right amount of research and reading will give the necessary inspiration to write something that fits in line with the EP. I don't want to stray too far from the already established style.
7) How do you think,  What distinguishes GAPED apart  from other brutal death metal bands?
I don't really know. I wrote the music to be a tribute to the old-school death metal bands of the 80s and 90s, but with a modern twist, so I didn't really set out to do anything new or groundbreaking. I think with a lot of modern brutal death metal, bands are adverse to the idea of including any melody in their compositions, as if it compromises the heaviness or brutality of the music. I think a well-placed melody can increase the impact of a section rather than take away from it, but that's just my opinion. In several of the reviews I've received, it has been mentioned that there's a considerable influence from the Swedish death metal scene, which makes perfect sense to me, considering that a large part of my musical taste comes from there. It makes sense that it would influence my songwriting in most projects I'm involved in.
8) Have you a plans for gather a complete line-up for gigs and live-action?
I certainly do. I've got the guys from THE SEER involved in playing the songs, which is working out great. There are a few shows locked in already, and the prospect of a European tour for 2015!
9)  Wha's about new full-lenght album?
For the aforementioned tour, it will be in support of the full-length album that I'm planning on having out before the end of 2014.
10) What does death-metal for you personally?
Personally, I think death metal is an important part of music as a whole. I think it's great that using the same instrumentation and performance techniques, such a huge range of emotions can be recreated – some metal can be really uplifting and positive, whereas other metal can be really depressive and morose – there's a different type of metal for every mood. Death metal is just the musical manifestation of the darker and more sinister aspects of human emotion – anger, hatred, etc. Many use such music as an escape – a way of dealing with their problems. I personally find death metal to have a positive effect on my moods – something incredibly brutal brings a smile to my face, rather than instil the kind of fear or repulsion that it does in some people. For some reason hearing something chaotic and intense seems to make my problems seem less significant haha! It's just personal taste though – for me, it's the best kind of music out there!
https://www.facebook.com/Gaped
/01.05.2014/
Acid Zombie
#####
If you really would like to support Antichrist, you can just Share our article.
You can also support Antichrist by sending a couple bucks to cover some webhosting expenses. =>>
PayPal