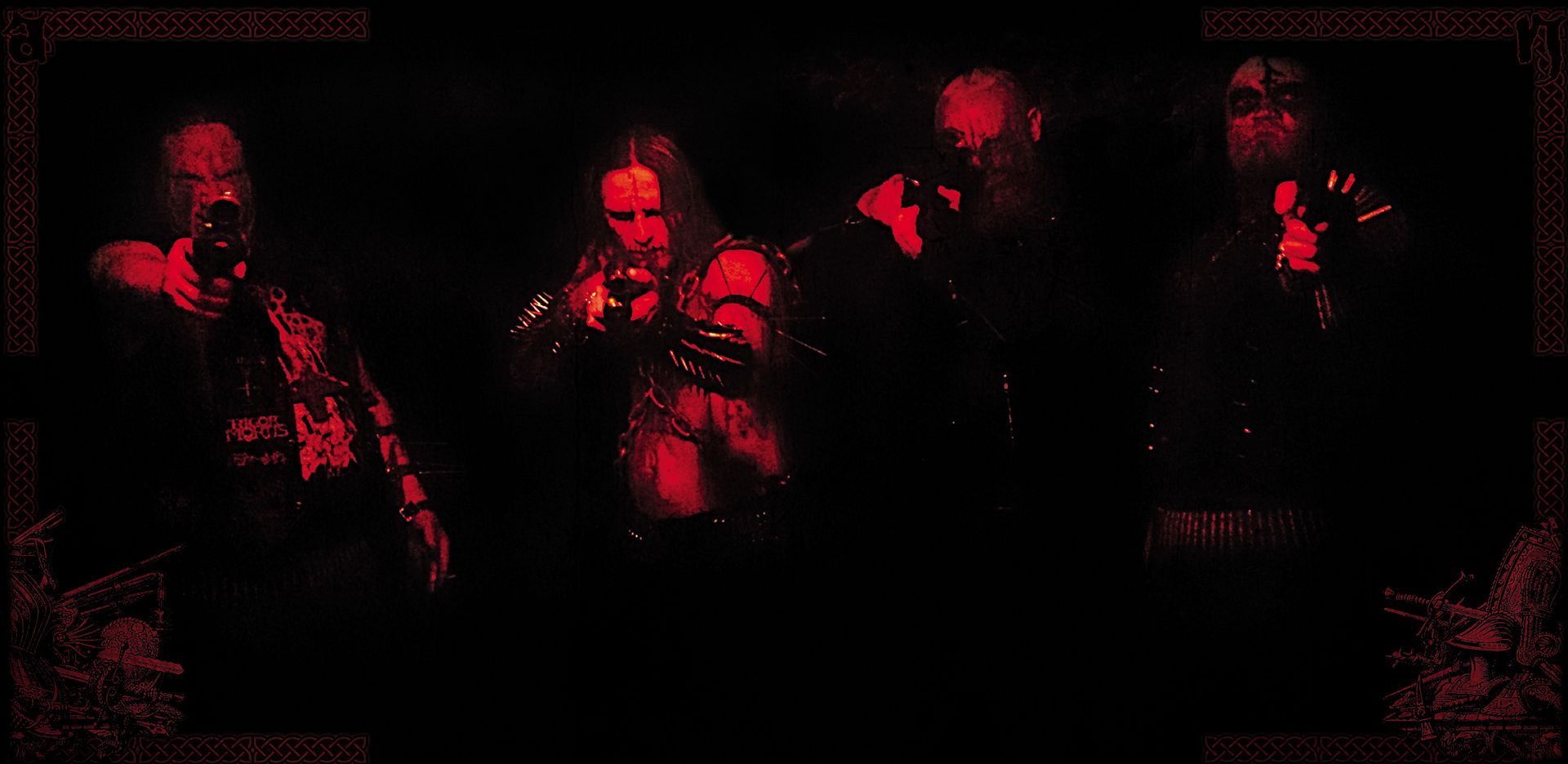 Moribund Records sets April 14th as the release date for Infernus' debut for the label, Grinding Christian Flesh. The Portland, Oregon quintet's second album, Grinding Christian Flesh is an explosive rush of blasphemous, pitch-black sound. With the ease of veterans, Infernus weave together the night-sky melodicism of classic Dissection and the filthy forward propulsion of ancient blackthrash ala classic Deastroyer 666. Full of blistering classics, each song is a finely honed force of immediate memorability and eternal headbangability that never gives a break from the infernal mayhem. From bloody beginning to fiery end, Infernus' Grinding Christian Flesh does exactly what its title promises! Cover and tracklisting are as follows: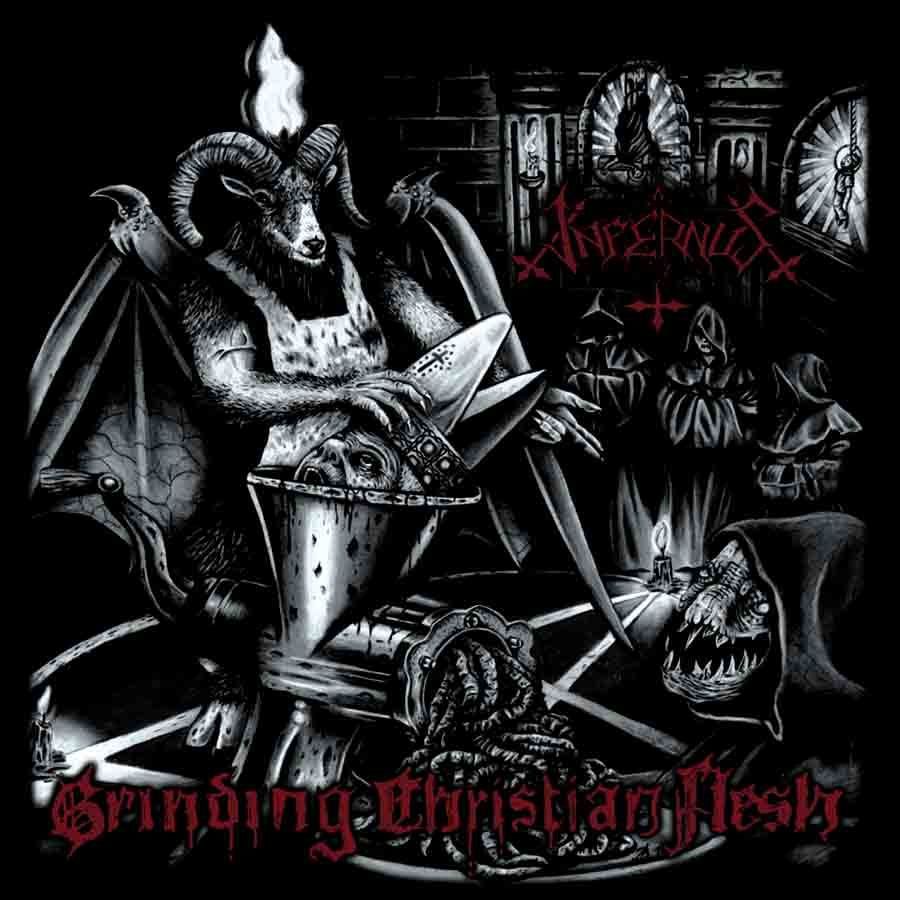 Tracklisting for Infernus' Grinding Christian Flesh
1. Intro
2. Grinding Christian Flesh
3. Worms of the Casket
4. Pagan Warfront
5. Candles, Horns and Tongues
6. Verminnihilation
7. Lay Your Souls Bare Before the Glory of Satan
8. Sodomfeast
9. Fetid Spawn of Bethlehem
10. Hang the Gutted Christians
11. Perversion Reliquary
12. Whore of Christ
13. Outro
Bonus Tracks:
14. Crush the Jewish Prophet [Inquisition cover] 15. Black Metal Sodomy [Horna cover]
A statement from Infernus reads:
"Grinding Christian Flesh is a congregation of songs that we have performed over the past five to six years. Having trashed all the music and riffs that we didn't find strong or heavy enough, we kept only the music that still kicked you in the fuckin' teeth. The final quality was far greater than we had envisioned when we started. Get the studio ready and bring plenty of beer – our next album is on its way!"
www.facebook.com/pages/Infernus-Official/145752392109053
#####
If you really would like to support Antichrist, you can just Share our article.
You can also support Antichrist by sending a couple bucks to cover some webhosting expenses. =>>
PayPal