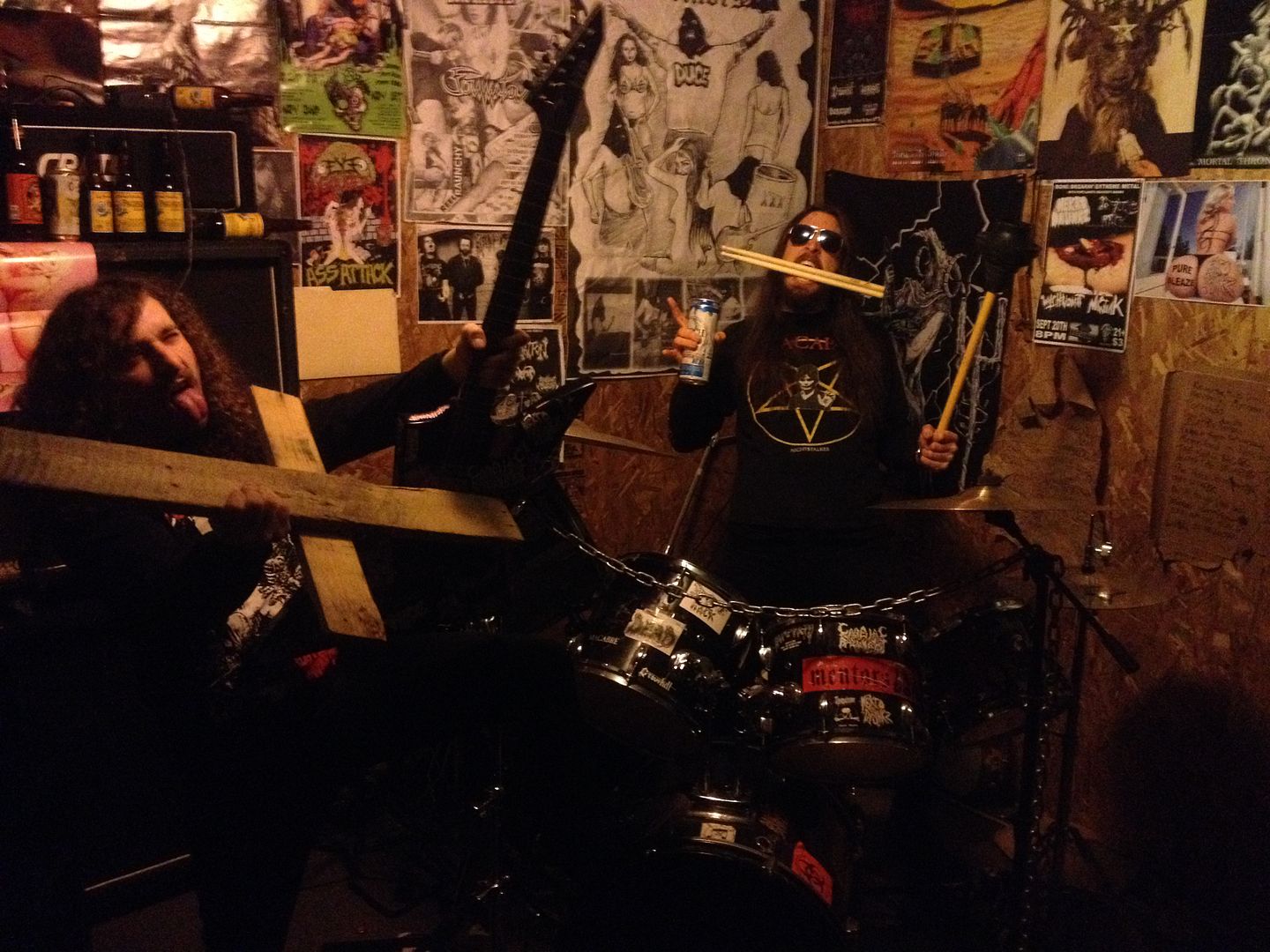 Moribund Records announces the signing of Portland sleaze metal merchants Nekro Drunkz. Featuring members of Hells Headbangers recording artists Cemetery Lust, Nekro Drunkz are busy preparing their second album (and debut release for Moribund), Absolute Filth. Formed in 2007 in the barren wastelands of the Oregon Coast, Nekro Drunkz has been and WILL always be a two-piece band consisting of Crystal Seth (666 Tampon Razor Strings & Alcohol Throwup vocals) and Disgustor (Megaton Liquor Drum Hammers & Putrid Menstrual Regurgitation screams). A band with a true fetish for all things perverse and grotesque, Nekro Drunkz have rocked and shocked audiences throughout the American West Coast and East Coast, and will soon leave their skid-marks over the all-American lands of Texas at the Destroying Texas festival. Live shows consist of extreme verbal harassment, used feminine hygiene products being tossed about, and intense shredding death metal grind. Over the years, the band has released several lethal splits with Grim Raper, Pus, Larry David, Exogorth, and Deboned. 2014 saw the release of the band's first full-length album, Tyrants of Toilet Music, on Headsplit Records – a title that the band has earned through rigorous contamination of all bathrooms and eardrums that their music penetrates! There is no stopping the Nekro Drunkz: Two-Piece Terror Metal reigns supreme till the death!
A statement from the band reads:
" The Nekro Drunkz, Purveyors of Toilet Metal Music, are extremely proud to sign to the Moribund Records roster! A label that features many of our personal influences like The Meatshits, Whore, Fornicator, Infester, and a long list of some our personal favorite drinking tunes – Thy Infernal, Winter Of Apokalypse, Drawn and Quartered, Hacavitz, Masochist, NME, and more! A label that shows no compromise for any false-metal trendy wimp shit! A label that doesn't take shit from anyone and relentlessly bulldozes onward, just as the Nekro Drunkz will do until their livers give out! The new album, Absolute Filth, is just fucking that – 33 songs of sleaze metal, featuring a slough of notable psychopath guest vocalists and a grinding cover of the Mentors' 'Sandwich Of Love.' This new Nekro Drunkz/Moribund Records release will have you shitting blood and bashing your head through your walls in no time at all."
A release date, as well as cover and tracklisting, for Nekro Drunkz' Absolute Filth shall be announced shortly.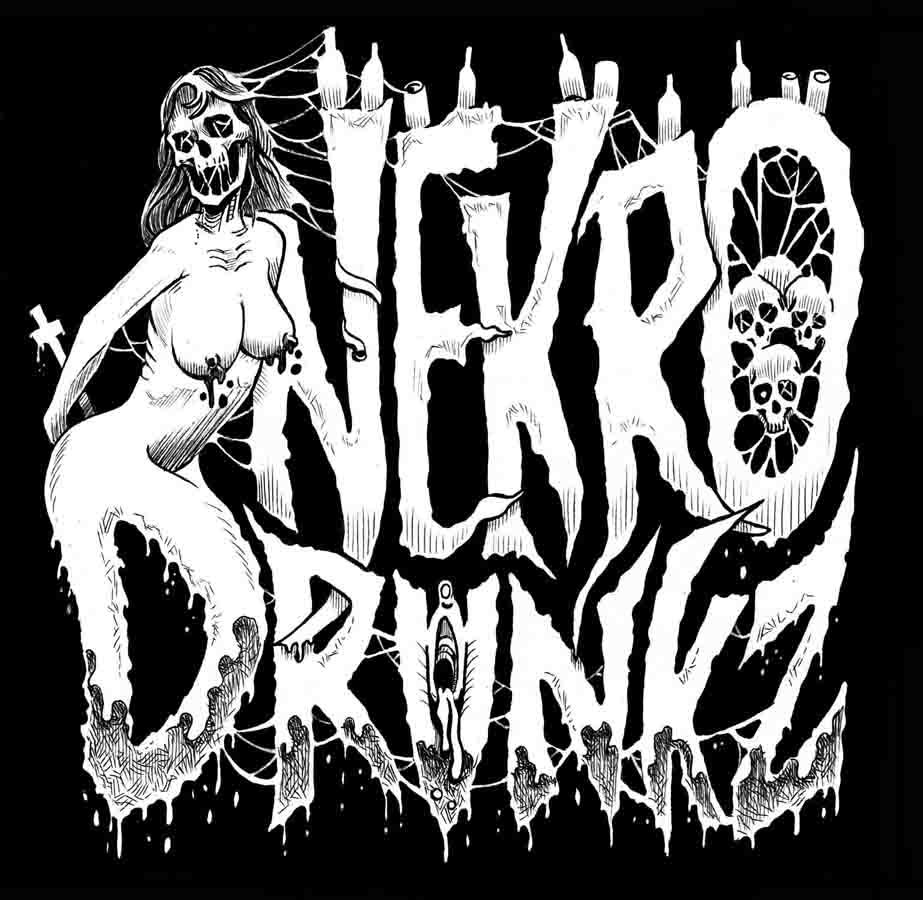 www.facebook.com/MoribundRecordsOfficial
#####
If you really would like to support Antichrist, you can just Share our article.
You can also support Antichrist by sending a couple bucks to cover some webhosting expenses. =>>
PayPal