Antichrist metalzine XV anniversary T-Shirt! -
check here
.
VAMPIRE "With Primeval Force"
Century Media records
After the release of a demo, an EP and a full length, this year Vampire sets out to devastate and steal even more souls with their sophomore full length "With Primeval Force". Playing in the vein of old-school death metal but adding their own modern twists to the genre, Vampire provide you with nine new skin shredding tracks for you sickening pleasure. From one track to the next, Vampire provides you with nothing but sinister, memorable and crypt crawling tunes for you to bang your head to. Vampire leaves no room for bullshit what so ever as they barrel through nine tracks one right after the next without giving you so much as a second to breathe.
There is nothing that is terribly fancy about this release, but there doesn't need to be and if there was it may have ruined the overall sound that they were looking for. This release is straight forward brutalizing death metal in a pure form. "With Primeval Force" gets you addicted pretty quick as each song is blazing fast, intense, dark, twisting and heavy of course and after each listen you find yourself coming back for your quick fix of death.
"With Primeval Force" provides you with plenty of melody, some atmosphere, and plenty of variety to keep you coming back for more. Each song on this record is completely different from the ones that came before it providing you with endless variety which in turn leads to countless listens. Vampire executes this record expertly gifting you with songs that you just can't seem to rattle out of your brain.
From beginning to end, from great riffs to soaring solos, solid drumming and hellish vocals, Vampire knock this record right out of the park. "With Primeval Force" is one hell of a solid record that provides you with a great amount of diversity, variety and plenty of tunes for you to lose your head to. Nothing on this record is out of place or over done at all as the musicianship, production, vocals and everything in between are all on point. "With Primeval Force" is a record to keep your eyes open for as this is one that you don't want to miss out on.
#####
Support your favorite magazine by donation to cover some webhosting expenses - that will be more than appreciated!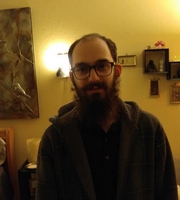 Latest posts by Jared Harrison
(see all)