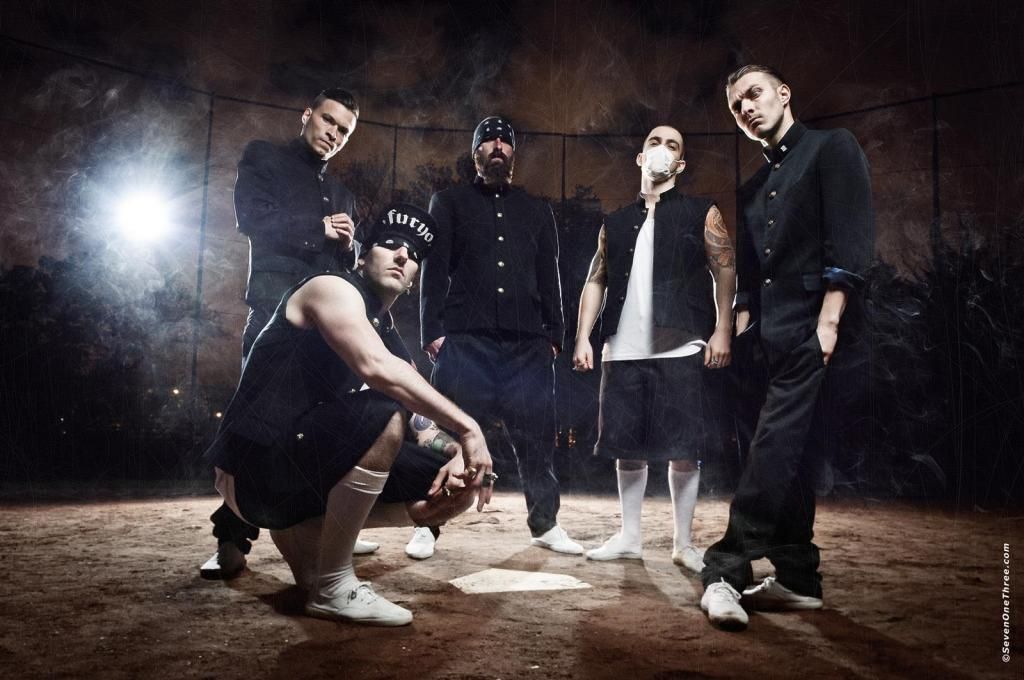 Manga metal moshers RISE OF THE NORTHSTAR have released a brand new video trailer in which they explain the title of their recently released debut album »Welcame«!
The album was mixed and mastered by renowned producer Zeuss (MADBALL, HATEBREED, EMMURE) and is available as limited edition digipak including a so-called obi, a traditional Japanese paper strip, wrapped around the CD. Two special bundles including a different rare and limited T-Shirts can be ordered as well.»Welcame« is also be available on vinyl in various colours.

Surf to http://smarturl.it/ROTN-Welcame-NB to secure your item of choice!

Furthermore the band has launched a competition for their fans to win a hand drawn manga by singer Vithia. Check out the drawing and details here!

A few selected legends of the hardcore and metal world have checked out this cluster bomb of an album and are overwhelmed:

"ROTNS really know how to bring that old thrash sound current! Their NYHC influenced style mixed in with their original mojo is something that appeals to many extreme music enthusiast world wide! Killer band!"
Roger Miret | AGNOSTIC FRONT

"What a sick mixture of some of the greatest influences from the 90's, I love what they are doing!"
Billy Graziadei | BIOHAZARD

"Hardcore will never die as long as bands like ROTNS are carrying the torch. A crushing album!"
Mille Petrozza | KREATOR

"This is some HEAVY stuff with a youthful, hip hop kind a flare/flavor, what can I say… they definitely demonstrate their saiya style!"
Freddy Cricien | MADBALL
#####
If you really would like to support Antichrist, you can just Share our article.
You can also support Antichrist by sending a couple bucks to cover some webhosting expenses. =>>
PayPal