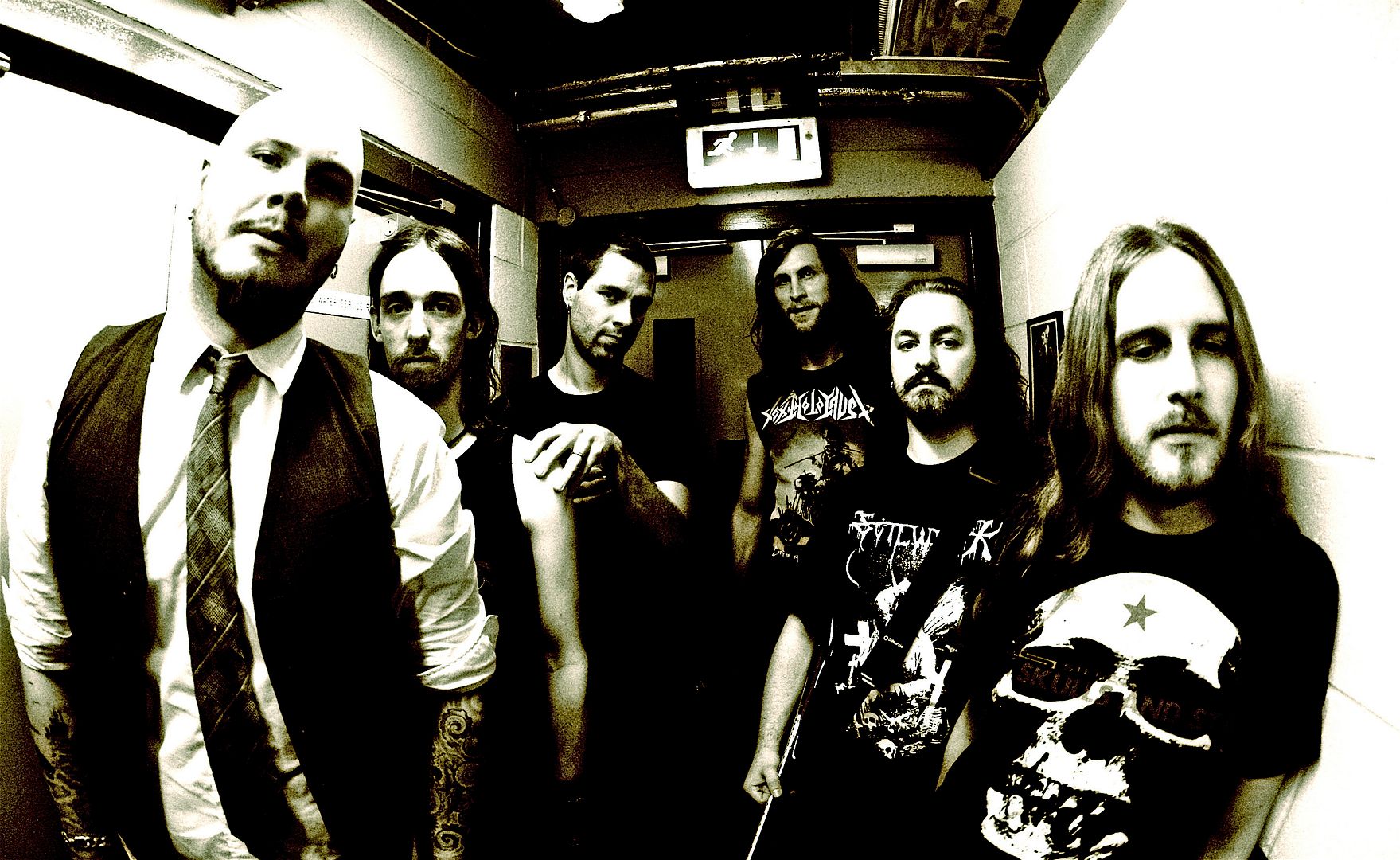 Swedish visionary metallers SOILWORK have released a first video trailer for their highly anticipated first ever live DVD/BluRay, "Live In The Heart Of Helsinki".
"Live In The Heart Of Helsinki" is set to be released on March 13, 2015.
It was recorded during the band's special Helsinki show on March 21, 2014 at Circus Club in the Finnish capital and will feature guest appearances by Floor Jansen (NIGHTWISH, REVAMP) and Nathan J. Biggs (SONIC SYNDICATE).
Commented frontman Björn "Speed" Strid: "There could've not been a better time than now, with 10 albums out and a very varied back catalogue to choose from. Our line up now is 50 % original members and 50 % fresh blood, which makes it all more interesting. Especially since the newest members have brought so much to our sound and have continued to inspire us to write new and exciting music and also brought a new found energy on stage. Now is definitely the time to see us. Trust me."
The DVD was produced by Jouni Markkanen and directed by Ville Lipiäinen who also worked on the most recent NIGHTWISH DVD "Showtime, Storytime".
"Live In The Heart Of Helsinki" will be available as DVD/2CD and BluRay/2CD and will contain the following tracks:
DVD/BluRay/CD:
01. This Momentary Bliss
02. Like The Average Stalker
03. Overload
04. Weapon Of Vanity
05. Spectrum Of Eternity
06. Follow The Hollow
07. Parasite Blues
08. Distortion Sleep
09. Bastard Chain
10. Let This River Flow feat. Floor Jansen
11. Long Live The Misanthrope
12. Tongue
CD 2
13. Nerve
14. The Chainheart Machine
15. The Living Infinite I
16. Rise Above The Sentiment
17. Late For The Kill, Early For The Slaughter
18. Rejection Role
19. Black Star Deceiver feat. Nathan J. Biggs
20. As The Sleeper Awakes
21. Sadistic Lullabye
22. As We Speak
23. Stabbing The Drama
DVD/BluRay Bonus Material:
– Documentaries:
01. Spectrum Of Eternity: A Brief History Of Soilwork
02. Behind The Scenes Of The Living Infinite
– Drumcam Videos:
01. Long Live The Misanthrope
02. Rise Above The Sentiment
03. Spectrum Of Eternity
04. Tongue
#####
If you really would like to support Antichrist, you can just Share our article.
You can also support Antichrist by sending a couple bucks to cover some webhosting expenses. =>>
PayPal