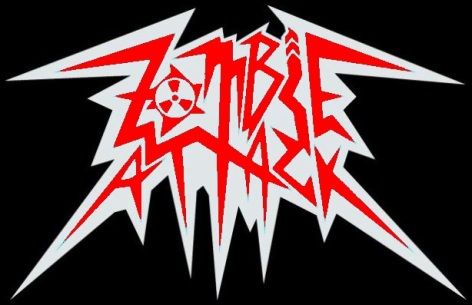 Please introduce yourself.
Hi! My name is Artem, I'm vox of thrash metal band from Ukraine – Zombie Attack.
When your band was created?
Band was created in 2010 by university's friends.
What the style do you play?
We play thrash metal and making some covers of punk's bands like the Exploited.
How could you describe your music by several words?
Thrash Metal!!!
What is the main theme of your lyrics?
There are some themes about religion (fuck it), politics (fuck it), nuclear disasters and about alcohol (we like it).
What would you like to achieve with the band activity?
We would like to play thrash metal not only in Ukraine, record more and more thrash, meet more and more peoples who like metal.
How many gigs you have played so far and maybe you visit another countries with concerts?
We had played a lot of gigs, I do not remember all. We played in many cities of Ukraine, played in Metal Heads Mission fest in Krimea. Also, we played few times in Russia and Moldova.
Is there anything very important about your band what SHOULD know fans and labels?
We love Thrash Metal, for us there are no barriers to leave all our affairs and go play thrash in other city/country.
What the formats you would like to see your releases, CD, Vinyl, Tape…? And how do you see future of physical releases?
We would like to see our releases in all of the formats. Our first EP "Dead&Drunk" was realized on the CD and tapes, our album "Through the Circles of Hell" was realized on CD only. I still believe in physical releases – that is you present to your friend or fan, that's how you can support some band. So, I used to think that in metal music physical releases will have long life.
When you will get label deal, would you like to help to the label with promotion from your side, or you want label do all without your help?
Yes, of course. We always inform about our new gig, video, some compilations with our songs, interviews, reviews. We doing it using social networks, today is not a problem to inform people – you can make it from your home, or any place where you have an internet connection.
What's your reaction towards negative opinions about your music?
It helps to work harder on ours mistakes. Also, it helps when it is constructive critics or people can explain why his toward is negative.
And last question, how do you like our webzine, do you have some remarks towards its look or functionality?
Grate webzine! I learned about your webzine from review of Trashmachine, I saw some post in some social network. So, maybe, will be great if webzine will have more promotion, but there all is connected – more reviews – more popularity. Also, would be great to have search by band on the site. But really, all is good, I like your webzine and whishes only good things for you all! Cheers!
https://www.facebook.com/ZombieAttackUkraine
#####
If you really would like to support Antichrist, you can just Share our article.
You can also support Antichrist by sending a couple bucks to cover some webhosting expenses.