Antichrist metalzine XV anniversary T-Shirt! -
check here
.
MARKY RAMONE'S BLITZKRIEG
40th Anniversary Show
December 8th, 2016
Mikser House, Belgrade, Serbia
Which is the best way to celeberate 40 years of punk? Going on Marky Ramone's Blitzkrieg concert.
Concert was late. 90 minutes of waiting and despair. I was so tired that I thought if the agony continued no one could stop me leaving venue, not even if Johnny, Joey and Dee Dee rise from the dead.
The venue was packed, smoke was flagrant, people were nervous, and finally, after 90 minutes, Marky was there with his crew.
"Hello everybody! I wanna hear Hey, ho le'ts go!"
Those words I like to hear!
When Marky got respond he wanted, short and simply:
"Thank you! That sounds great!"
and he could sit behind his drums.
First riffs of "Rockaway Beach" gave us the sign that this might be mayhem. And for all of you who have no idea how we savages from Serbia respond (no matter if we are talking about punk or metal gigs), there is no possible way to leave venue if your clothes is not torn, if you are not doused with bear, kicked with someones boots at least in your had, with bruises, cuts, or even brain concussion.
"Teenage Lobotomy", "Psycho Therapy", "Do You Wanna Dance?" (Bobby Freeman cover), "I Don't Care'…
The Ramones trademark between songs: "1-2-3-4" was bassist duty.
Energy was on high level but when  they started playing "Sheena Is a Punk Rocker", venue exploded! "I Wanna Be Your Boyfriend", "Beat on the Brat", "53&3ed", "Now I Wanna Sniff Some Glue", "Gimme Gimme Shock Treatment", "Rock 'N' Roll Highschool", "Let's Dance", "I Believe In Miracles" (beautifuly sung), "KKK Took My Baby Away", "Pet Semetary", "Chineese Rocks", "I Wanna Be Sedated", "Pinhead", "Do You Remember Rock 'N' Roll Radio", "Don't Want To Grow Up", "R.A.M.O.N.E.S." (Motörhead cover), "What a Wonderful World" (Louis Armstrong cover) and anthem "Blitzkrieg Bop". Although, all The Ramones songs are anthems, I think…
I have seen Marky Ramone at least 5 times by now if I count well (once with Misfits) and I can rate this concert with highest marks.
Wheather you like punk or not, you have to admit, The Ramones had left legacy on planetary culture.
The last survivor of the most desfunctional family, The Ramones, Marky Ramone, one more time proved Punk's Not Dead!
#####
Support your favorite magazine by donation to cover some webhosting expenses - that will be more than appreciated!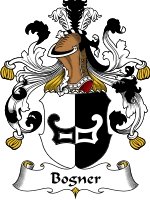 Latest posts by Ivona Bogner
(see all)